---
Authorized Dealer for
~ Fisher Metal Detectors ~
---

Not all products listed.
For more information and prices contact us by phone.
(520)772-4131

---
CZ-7a Pro QuickSilver
Pistol-Grip Style Body-Mount
Target I.D. Metal Detector


List Price $1095.95
Our Price $986.35

---

CZ-7a QuickSilver: Second-Generation,
Microprocessor-Controlled,
Target I.D. Metal Detector.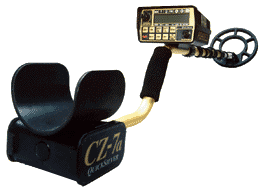 List Price $1095.95
Our Price $986.35

---

1280-X Aquanaut
All-Purpose Search & Recovery Metal Detector
Fisher's 1280-X Aquanaut is one of the world's most popular underwater metal detectors.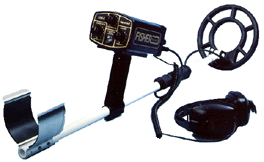 List Price $679.95
Our Price $611.95

---

CZ-20 QuickSilver
High-Performance, Submersible, Target-ID Metal Detector
Fisher Research Laboratory has introduced a submersible target-I.D metal detector to compliment the Fisher line of QuickSilver land and shallow-water target-I.D machines.


List Price $1219.95
Our Price $1097.95

---

Impulse
Underwater Pulse Induction Metal Detector
A new, high-performance, waterproof, pulse-induction-type metal detector has been developed for wreck divers, underwater treasure hunters and archeologists. Fisher Research Laboratory, first in metal detection since 1931, has introduced the "Impulse," a pulse-induction metal detector that is designed to operate in salt water as well as fresh.


List Price $789.95
Our Price $710.95

---

1266-X
Deep Search, All Purpose Metal Detector
The 1266-X is one of Fisher's all time best selling metal detectors. And with good reason. Three reasons actually: Depth, Discrimination, and Simplicity. The 1266-X detects deep targets in highly mineralized soil. Its reputation as one of the world's hottest metal detectors is well earned.1266-X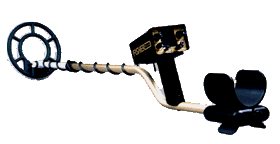 List Price $599.95
Our Price $539.95

---

Gold Bug 2
71kHz Nugget Hunter
Fisher's latest nugget detector, the Gold Bug-2 runs at 71kHz, the highest operating frequency of any nugget detector made. The result is increased depth on small nuggets in mineralized soil.


List Price $789.95
Our Price $710.95

---

1212-X
Turn-On-&-Go Metal Detector
Fisher Research Laboratory is selling an easy-to-use, low-cost, high-quality metal detector called the 1212-X. The 1212-X is similar in appearance to the extremely popular Fisher 1210-X metal detector, but the circuitry is new, the search coil is shielded to reduce false signals and it's more sensitive.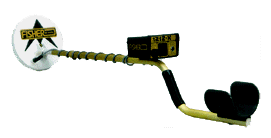 List Price $199.95
Our Price $179.95

---
HOME